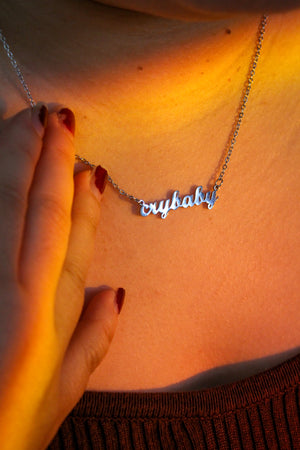 Wear your tears around your neck.
One of the hardest things is to be vulnerable. I would constantly lie about my feelings until 2020 when I ended up having to defend my feelings, when it felt like people were constantly talking over me and trying to make me agree with their take. They couldn't ignore me, and I learnt that speaking up isn't making a fuss, or being selfish. I finally felt powerful.
I've always found hoodies a warm and sympathetic comfort to face the outside world, and I wanted to create pieces that told stories and symbolised meaning.
Tsrang Label is wearing your strength in vulnerability.
NZ OWNED | REPRESENTING STRENGTH IN VULNERABILITY | WEST AUCKLAND
BEHIND THE SCENES
being vulnerable, is FOR THE BRAVE
We want to be a warm & sympathetic comfort to help you face the outside world.
ABOUT US
SHOP NOW – EXPLORE OUR RANGE